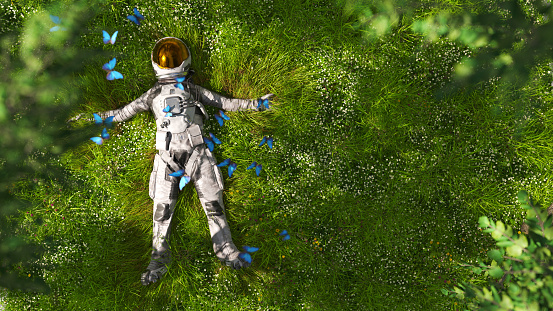 Ever found yourself stuck in the rain with a wonky, bargain-barrel umbrella that would be of better use to a suicidal Mary Poppins? How about bringing home a date knowing that you haven't washed your only set of bed sheets since The Unspeakable Accident of 2019? If you answered yes to either of the above, this list is undoubtedly for you. It's not about being materialistic. It's about understanding that the things you surround yourself with are an indication of your values, confidence, and self-respect. These are the 53 things every man should own Once. That's the number of times you're allowed to tell the joke about how your wallet is so bulky that it puts George Costanza's to shame. When the laughter ends (and it will), it's time to go out and invest in a slim, leather wallet of quality build. Something like the Luca Faloni Bifold is another solid choice: Made in Florence with full-grain vegetable-tanned leather, the Luca Faloni Bifold Cardholder is a pocket prince in nearly every respect. It features four card slots plus four sleeves, comes with a luxury dust bug, and fits ever so sleek in your pocket due to its compact dimensions. We like. As a general rule, only place those cards and items in it you use on a weekly basis. If you go a week without using an item in your wallet, take it out and leave it at home. A reader lives a thousand lives before he dies. The man who never reads lives only one. – George R.R. Martin Make no mistake. A book collection doesn't kick off this list by accident. Reading is the crowning workout for your mind. It boosts intelligence, improves memory function, makes you more empathetic, and helps you relax. These are crucial functions in every aspect of a man's life.
As an avid reader, your conversation will be more interesting, your relationships more rewarding, your training performance will improve, and you will make better financial decisions. Does Reddit count as reading? I can't believe you just asked me that. Further Reading: 75 Books Every Man Should Read Before He Dies For men's fashion, there's nothing more versatile than a quality pair of jeans. Go formal with a tucked dress shirt, watch and dress shoes. Rock them with a plain white t-shirt and sneakers for a more casual weekend get-up. Or combine white socks with your two-sizes-too-big blue jeans for that classic "retired American tourist on vacation in Europe" look. I'm kidding. Never do that. Not sure which denim brand to go for? A buddy of mine recently got me into the Danish brand, Norse Projects Denim. Everything we've tried from premium Danish classics brand Norse Projects has been nothing but quality and their denim is no exception. Made in Italy with Italian fabric and trims, and with heavy-duty stitching, these jeans feel noticeably more solid than other denim brands we've squeezed our legs into. While we'd love to see more washes available, the ones they do have hit the mark for all you'd need in a minimalist collection. They have a tight but tasteful range of colors and every style is available in either slim or regular fit. Oh, and they're crazy comfortable. Gentlemen, jeans are the workhorse of your entire wardrobe. Check out our top denim picks by body type so you can the perfect fitting pair for you. Pocket knives are for more than just cutting open Amazon boxes at record speed. They're for more than busting out, just to hear your girl say, "please don't hurt yourself." They're for more than slashing open Grandma's Christmas present open like a boss. A good pocket knife is a companion. Take it with you camping, store one in your car, or just clip it in your pocket for when you need it. My favorite is the Rook Knife from Craighill—the nifty little result of two years of design and prototypes: Don't just be the guy who has a knife when someone needs it. Be the guy who has an awesome knife like this stainless steel monochromatic reflective little beauty from Craighill. It has a drop point blade made from S35VN blade steel and a flipper mechanism for easy-peasy one-handed opening. Be responsible with it, fellas.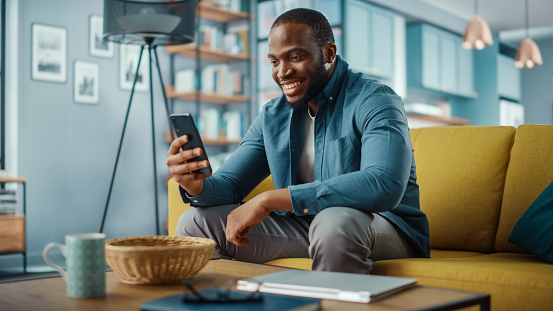 You will notice a trend as you develop into a self-respecting adult man. The growing importance of appropriateness. Appropriate clothing, appropriate demeanor, and in this case, an appropriate bag. An impromptu weekend away with a new girlfriend? Mid-week work excursion? You'll need a bag that is the perfect size to carry around a couple of days' worth of things while still being manageable enough to handle with ease. Meet my good friend, the weekend bag. I haven't found a better quality bag for the price than the Valisa from Velasca. Made from 100% cotton canvas and detailed with 100% bovine leather, the Valasca Valisa is 100% weekend approved by us. Its leather padded canvas strap is comfortable by shoulder or by hand and the external side pocket is perfect for your sneaks. This canvas beauty features leather details that are 2.8mm thick and made of 100% bovine leather. It's super sturdy, fits plenty of stuff, and looks fantastic. It also comes in a tumbled calf leather variant if you want to get a little more rugged. If you're in Europe, our top value pick is the Floyd Weekender: The Floyd Weekender packs a lot of value with multiple compartments inside and out, two different colored adjustable shoulder straps, and our favorite part—it easily attaches to any suitcase to make your next trip to the airport a breeze. To travel is to take a journey into yourself. – Danny Kaye Inspirational quote aside, traveling is one of the most cost-effective investments you can make in yourself as a man. You'll widen your cultural understanding, gain new insights, meet new people, and get to tell crazy stories about the time you drank eight liters of mint tea in an hour when you went to Morocco. And guess what? You'll be a more informed and entertaining person to be around (i.e. more interesting to date/ be friends with). If you're unsure about your purpose in life and you don't have a passport, I've just provided you with a purpose for the next two weeks. Get a damn passport and throw a dart at a map.
Time to dispel a misconception—hip flasks aren't just for drunkards. Heading out for an afternoon in the park with friends? Going on a fishing trip with the boys? Taking a long train trip with a girl you're dating? A hip flask is a perfect accessory when bringing a whole bottle of liquor would be inappropriate or overkill. The amount of times I've been able to share the love and kick the vibe up a notch with my friends or date has made owning one of these little guys oh so worth it. I have the Craighill King-Post Flask—it's a perfect size and has served me well: When it comes to hip flasks, this is the one. It's a perfect size and weight, feels luxurious in the hand with its rounded edges, and if you care about this kind of thing—is handcrafted in Sheffield, England from pewter. Jetting downtown to run some errands? White dress sneaker. Afternoon coffee date? White dress sneaker. About to be the first man on Mars? Why…OK, too far. White minimalist dress sneakers have catapulted in popularity in recent years and I can understand why. They're hugely versatile and look equally clutch anchoring suit as they do pair with cuffed jeans or chinos. I always recommend the Oliver Cabell Low 1s to guys looking to get their first pair. They're made in Italy from full-grain calfskin Italian leather which means they last if you look after them (I even put sneaker trees in mine and wipe them down after every wear—yes I am that guy.). I think they offer the most value for their sub $200 price among their competitors, especially given they're transparent with their pricing structure so you know where your money is going. The Low 1 is Oliver Cabell's most popular shoe, and once you have it in your hands you'll know why. Made in Italy from full-grain calfskin Italian leather, it boasts a handsome low-profile silhouette and punches well above its weight for its price point. I'm not saying you need to become a classically trained chef. But every man should have a go-to recipe he's absolutely mastered. Why? Date night, poker night, or just setting yourself up with amazing dinners for a busy workweek. There are plenty of reasons to have a top-notch meal at the ready. My favorite is slow-cooker tacos. I get a pork shoulder, toss it in a crock pot with some salt and seasonings, and let it go for six to twelve hours—whichever is most convenient for me.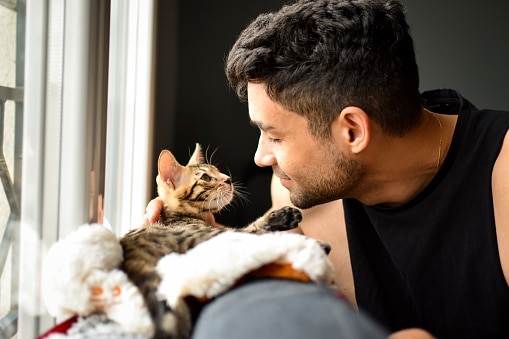 Toss some salsa on that and wrap it in a tortilla, and you're all set. She'll be impressed with your good taste and refinement when it's your turn to cook. And she'll be even more impressed if you can top off the dish with your own homegrown herbs. I use the Hydro-Herb Planters because they have everything you need and I love how they look on my windowsill, but go for any herb setup you like. Everything you need to grow herbs at home. These planters look seriously cool and will save you money on buying supermarket herbs that you end up having to waste half of. Choose from basil, coriander, rocket, oregano, mint, and parsley, and get edible herbs in 7-8 weeks. Your ears have provided you with years of pleasurable audio experiences. All they've ever asked in return is that you keep them at a fair distance from knives scraping against a glass bottle. You feel it just reading it, don't you? Why then, do you insist on jamming those cheap and nasty ear-drum zappers inside of them? Trust me, once you opt for quality, you'll never go back to ear abuse. I have the Nocs NS1100 which assesses your hearing level via an app and calibrates them so they sound good to you, personally. I was skeptical, but they sound fantastic and (for once when it comes to earbuds) fit me really well. When I heard that you can calibrate these earbuds to your own hearing, I knew I had to give them a try. In under 3 minutes, the app literally tunes the NS1100s so they sound good to you personally. While the ANC isn't remarkable, they fit very well due to the six-size options and sound fantastic for the price. Boots separate the men from the boys. I'm sure you've heard that shoes are one of the first things a woman notices in a man, and it's absolutely true. Yes, sneakers have their place, but a quality pair of boots will give you an air of maturity and elevate a meh outfit to hell yeah. My favorite type of boot is the Chelsea boot.
They're super versatile, and if you go for a dressier option, you can easily pair them with a suit. Speaking of which, William is rocking one of our favorite dress Chelsea boots above—the Troy from Ace Marks. Suede Chelsea is also a TAM favorite due to the extra character you get from the suede texture, and the blake stitched Velascas offers a lot of bang for your buck: Blake stitched for a sleek profile, the tobacco color of these suede Chelseas pairs incredibly with denim and adds texture to your outfit. The best part? You can choose between a leather (more dressy) or dockers rubber sole (more versatile). For a dressier pick in leather, I really like the MYRQVIST Granhult: I always figured a whole-cut leather Goodyear welted Chelsea under $300 would never exist. That was until I found the Myrqvist Granhult. Handcrafted in Portugal, this sleek dressy Chelsea is finished with a studded rubber sole and offers a heck of a lot of value for its modest price point. And for a more casual option, the Thursday Boots Captain is an institutional menswear staple. They're a good blend between rugged and dressy, so you can wear them with both jeans and chinos and pull the style off flawlessly. The Thursday Boots Captain is an excellent deal. The leather is similar to Horween's Chromexcel, so it has a subtle shine and plenty of rugged durability. When (if?) these ever wear out, I'll be picking them up again. Further Reading: 16 Types of Boots Every Guy Should Know About There are two golden rules when it comes to belts. Match your belt color with the color of your shoes, and don't skimp on quality. This advice is as helpful as the "birds and the bees" talk was from your Dad, trust me. This means you should have at least a brown and black belt (or one reversible) in your collection. I always recommend Luca Faloni for dudes looking to pick up their first quality belt.
They're simple, but the leather ages very well and develops a beautiful patina the more you wear it. What's the only thing better than having a reversible black and brown calf leather belt in one? Having one that's handmade in Italy with some of the finest calf leather out there. The buckle is also Italian-made and built to last, which is ideal as it's the buckle that usually falls apart first. This isn't cheap, but your belt literally ties your whole outfit together and so it shouldn't be. Put yourself in a woman's shoes. With the option of taking the carefully maintained pathway, would you really want to dive headfirst into the forest? I'm a big fan of Meridian's range of products for your grooming and manscaping needs. Coming with both a trimmer and spray, their Complete Package, in particular, offers great value for money: Trim up those acorns and hit 'em with the spray so they don't get razor bumps. Give your balls a spa day, bro. Get ready to shine some light on those biceps, because with how awesome these tank tops are, you'll want to rock them all summer. Protect your eyes from your favorite star while looking like a boss. Need I say more? I'm really digging Selfmade lately. Their styles are my kind of vintage and they use Italian Mazzucchelli acetate like the big boys but at a fraction of the cost. These frames have what looks like an octagonal shape from the temple and above, but a rounded shape at the bottom. Pair that with a keyhole bridge and two gold details at the front, and you get one sexy-looking set of frames. Is that the sun? Yep, you know what time it is. So do we. That is why we've listed out the major types of sunglasses every stylish guy needs to know about. A watch is not just for subtly hinting that you're done with that forced coffee catch-up with your increasingly distant cousin. A quality watch (with hands, guys) is the quintessential compliment to any outfit. Match the color of your watch band with your belt and shoes. The Vader C5 (pictured above) is one of my picks for 2021, and is well worth a look if you dig the field watch style: Featuring a Swiss Ronda movement, domed sapphire crystal, and coming with two straps, this military-inspired field watch by Vader is easily one of our favorite affordable timepieces. Another microbrand that has impressed me is the Swedish watchmaker, Museum, particularly with their stunning "First 42" line of chronographs: The First 42 birthed Tusenö as Sweden's most funded watch in crowdfunding history, and with one look at the dial of this dressy everyday chronograph, it's not hard to understand the hype.
The watch's slightly domed sapphire crystal adds character, as does its nicely contrasting blue seconds and chronograph hands. It's also available in a more skinny-wrist appropriate 38mm. If dive watches are your jam, you can't go past the Seiko SKX007K2 as a very solid value-for-money entry point: The Seiko SKX007K2 is a rugged and classic dive watch. Unless a sapphire crystal is that important to you, this is one of the best dive watches at this price point and perfect for those looking for a classic dive that pushes the design boundaries without breaking any rules. For more budget picks, take a look at our list of 18 Best Automatic Watches Under $500 in 2021. And if you'd enjoy the surprise of a new watch delivered to your door every month, check out our Watch Gang review. The things you surround yourself with become an extension of yourself as a man. Here are 51 things every man should own. How many can you tick off? I have a dark past. Let me tell you a tale. As a young man, I thought I could get by with the bare minimum. I have two pairs of shoes—neither very dressy. Things were fine. Until I had to go to a funeral, and I only had workout shoes and beat-up sneakers. I opted for the sneakers, but I knew I'd made a mistake. I should've had dress shoes, even if I would rarely use them. There are plenty of other, happier reasons to have dress shoes, like weddings, or walking into an office like a total boss. At the very least, you should own one pair of black plain cap-toe Oxfords for formal occasions. The MYRQVIST Äppelviken Black Calf is my pick under $250. It's Goodyear welted so it'll last for 10+ years (at which point you can resolve), handcrafted, and incredibly comfortable. You can choose from a leather (better for rare formal use) or half-rubber sole (better for daily use). The ideal affordable black plain cap-toe Oxford doesn't exit—oh, wait. When I first saw that this came in at under $250 I had to do a double-take. These beauties are handcrafted in Portugal with a Goodyear welted construction and made from full-grain French leather. If you don't already have your formal dress shoes locked down, these are well worth a look. Listen, guys, a butter knife is for buttering your toast. For general all-purpose meal preparation, get yourself a Chef's knife. At least 6 inches in length. The best part? If treated with care and always used with a cutting board, you'll only ever need one. As you continue to sharpen it and cook with it more and more, it'll start to feel like an old companion. This is a no-fuss sharp knife that cuts through anything like butter. What more do you really need for cooking? There are a lot of benefits to rocking a signature scent.
Sure, it's fun to try different fragrances throughout the year, but every guy should strive to find a single fragrance that fits their personality and lifestyle. It's not as easy as it sounds. But you know you've done it right when she asks to borrow your old sweatshirt and never brings it back. I own over 100 fragrances (including samples) and these are my top three highly versatile (all-season, day/night) signature scent choices for every budget: All three of the above are absolute compliment magnets. For a more customized option, check out Hawthorne. They'll ask you some questions about your lifestyle and pair you with two custom fragrances just for you. By asking the right questions, Hawthorne was able to deliver me custom colognes and bathroom essentials at a solid price point, and while I was hesitant to leave my choice of fragrance up to someone else, Hawthorne won my seal of approval on the first spray. Man has evolved beyond going to battle with other tribes with our long toenails as weapons. Invest in a grooming kit. At the very least, you should own a quality set of tweezers and nail clippers. Here's my go-to kit for all your manly needs: Women notice if you chew on your fingernails. Proper nail care is part of a top-notch manscaping routine. It's good quality and has everything you need. Storytime: I used to work for a guy who owned a few local businesses, and one day he took me around to a few of his meetings. He wasn't all that great at negotiation, so he was one of those reverse-mentors. He was about to do a deal with the guy on the other end of the table when his counterpart busted out a hefty, high-quality pen. I had this problem for years. Until I bought a nice pen, I couldn't seem to keep track of any of my writing utensils. When you. drop $10 or more on a single pen, you tend to remember exactly where it is, day or night. Sensing he was outmatched, my mentor suddenly threw in extra free product, just to prove he too was a man of largess. I've never seen anything like it. And it was that day I realized that having a classy pen on you is always a smart idea.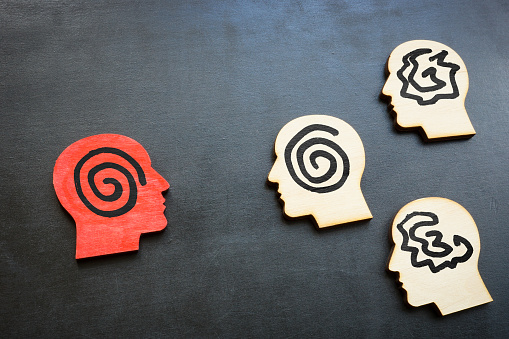 I literally have an emotional attachment to this pen. It's sturdy, writes smoothly, and its refills are inexpensive. Plus, it's handsome looking and has the kind of heft that makes you feel like everything you write is incredibly important. Want to hear a secret? When you walk around in your faded "Mr. Men" t-shirt you are not telling the world, "I'm a quirky yet lovable guy with a great sense of humor". You are telling the world, "My Mom made my breakfast this morning". Start dressing like an adult and incorporate more dress shirts into your wardrobe. It seems obvious, but when choosing colors, select shirts that will match well with your selection of chinos and jeans. I like State & Liberty right now for dress shirts. They're premium (and yes, they have a premium price tag), but they're easily the most comfortable dress shirt I've worn. The fit on State & Liberty's dress shirt is excellent, even for guys who aren't jacked. The two darts placed in the back taper the waist significantly and create a flattering silhouette. And the way the sleeves are cut helps emphasize your shoulders. Yep, you're looking good. They're designed for athletes so they use performance fabric, they're tapered for a flattering fit, and did I mention they're insanely comfortable? To learn more about S&L, check out my full review. If you're in the UK, we've been really impressed with what Neem is doing with their sustainable dress shirts made from recycled materials: If you're in the UK and you shop with an environmental conscience, Neem may be the dress shirt brand you've been looking for. Their comfort shirt leans into the latest performance fabric trend with its stretch, comfort, and technical feel, while also being made from 70% recycled nylon which generates nearly 9 times less CO2 emissions than standard nylon. We're here for it. Life isn't always so serious. Sometimes a man just needs to wear stretchy pants. Whether you're getting ready to jet off on an overnight flight, or you're cruising to the local brewery for a Sunday afternoon pint to catch up with the buds, a high-quality pair of joggers help you balance style and comfort. My favorite type of jogger is the kind you can wear in the gym and out on the town. Usually, the fabric is a bit thinner, and there's more room in the thighs. A great example is the Vuori Sunday Performance Jogger, and if you ever catch me on an evening stroll, I'm probably rocking these. If you're looking for a performance-based pair of joggers, Vuori has you covered. This fabric is super lightweight and breathable, and the waistband and taper below the knee help keep them secure, even during your most intense HIIT circuit. We've all spotted the guy wearing the suit that is so big it looks like it's about to swallow him whole.
You know the look. The puffy shoulders and not an inch of the cuff insight. You can almost hear the local missing person announcement as you watch him disappear deeper into the abyss of oversized fabric. If you're one of these guys, firstly, I'm glad that you made it out alive. Secondly, with the affordability of modern tailoring, this is something you can and should fix as a priority. A tailored suit is the hallmark of your wardrobe. Yes, it is a small investment, but it is one that you will only have to make once (provided Bulking Season isn't on the cards). The pay-off? A timeless look that will inspire self-confidence while offering a lot more comfortable than your uncle's former prom suit ever did. As to colors? Build a tailored collection of navy, charcoal, and light grey suits. In that order. Once you have the staples down, you will undoubtedly be keen to expand to the blue suit / brown shoe combination. Bluffworks created an unstructured suit and it's our new favorite travel item. The relaxed blazer, paired with trousers loaded with hidden pockets and secure zippers makes this suit an indispensable addition to our wardrobe. Ever been served a glass of wine at someone's house in what could only be described as an old Nutella jar? How about a whiskey in a "World's Best Dad" coffee mug? I'm two for two and it's a big reason why "drink-appropriate glassware" makes this list. Know which glass to use for each drink and more importantly, have them clean and on hand in your kitchen. For whiskey, you can't go past this set from Glencairn as an affordable pick: And if you want to bring on all the oohs and ahs the next time you host a party, Alchemy from Bespoke Post has everything you need to get your career as a mixologist started: If you want to get into mixology, the Bespoke Post Alchemy box has all you need to get started. The tools are all high-quality stainless steel and get the job done, although if you already own a few of them, it'd be hard to justify getting a second set. Want to be known as the type of man who doesn't pay attention to the details? Grow yourself a unibrow that Anthony Davis would be proud of. Alternatively, don't iron your shirt. But please. For the love of all things pure and sacred in this world. Don't do both. Last year, I upgraded from an iron and ironing board to a handheld steamer and it has easily been the biggest time-saver decision I've made for a while. The best part? It was super affordable: I'm not saying you need to go full American Psycho. But gents, we've only got one mug, and like it or not—it's the first thing that you present to the world anywhere you go. If you've never done anything for your skin beyond hack at it with a razor or beard trimmer, you'll be amazed at the difference even just a nightly cleanse and moisturize will do for your complexion. It's undoubtedly one of the simplest things you can do to look better. My go-to is Verso for skincare because it's actually noticeably improved how my skin looks, but roll with whichever system you like. The most important thing is that you do something. Our top recommended skin care system for men. It includes: The things you surround yourself with become an extension of yourself as a man. Here are 51 things every man should own. How many can you tick off? I don't know about you, but I drank coffee up there with sex, great conversation, and Arrested Development as one of life's great pleasures. However, you don't always have to buy coffee on the go. Fresh roast on demand? Count us in. With over 130 different coffees, including single origins and blends, Volcanica delivers full taste, a big body, and top quality. Even if you don't like coffee, consider having a way to make real coffee at home. It's enjoyable to make, smells great, and instantly elevates your score as a dinner host. If espresso isn't your bag, you can go more conventional, but still, nab a coffee maker that looks like a design piece on your counter. This pour-over coffee maker not only makes incredible coffee, but it looks fantastic sitting on your counter. Imagine this glass filled with delicious brew, served up on a wooden platter for breakfast in bed. Tell me you're not imagining heaven…I dare you. Wet shaving really is just about the manliest thing you can do.
While that should be reason enough to make the switch, you'll also experience a cleaner shave and healthier-looking skin and it's much cheaper than cartridge razors. As a self-respecting man, shaving is going to be a big part of your life forever (yes even you, bearded bushranger). This one really is a no-brainer. What are your waiting for? Always shave in a downward direction to avoid getting razor bumps and irritating your skin. If you're completely new to it and want to give it a try, I recently reviewed a subscription box that may be of interest to you called The Personal Barber (use code TAM15 for 15% off your first box). They ship you everything you need to get started with traditional shaving, including a free safety razor, shaving brush, and even an instruction booklet. Everything is hand-selected and I estimated that you get about double the retail value as you spend on your first box. They're UK based but they do ship to the US. With its high quality of curation and value for money, entry-level wet shavers will struggle to find a better-priced launching point into the world of traditional shaving, while the variety of new products and ongoing convenience of new blades is sure to attract the attention of experienced shavers alike. If you'd prefer to make a one-off buy, I picked up this kit a few years ago and was pretty impressed with it: Gentleman Jon's full wet-shave kit makes for an excellent gift (you can give a gift to yourself, too, you know). This has everything you need to get a luxurious shaving experience for several months. It's high quality and includes everything you need to join the respected Wet Shaver's Club (it may or may not be a real club). A post shared by Paravel Traveling with a backpack makes you look like a 5th grader. It's time to step it up and invest in a set of matching luggage. If you're not ready to go all in, start with a carry-on. Then get the big suitcase later. As your station builds in life, you'll need bigger bags as your vacations will last longer and longer. That's the kind of problem I like. Paravel makes my favorite travel luggage set. Made entirely from recycled plastic, the Paravel Extended Stay luggage bundle looks fantastic and is a big win for the environment.
Or if you want to opt for luxury-level quality, you can't go past Globe Trotter: If you subscribe to the #buyitforlife philosophy, you may just subscribe to Globe-Trigger—the handcrafted luxury luggage of choice for the anti-Louis-Vuitton crowd. Available in either 2 or 4 wheels, this 42L beauty features leather corners and naturally, meets carry-on requirements for most major airlines. Oh, and it'll get you serious airport cred from those in the know. When I see a guy with scuffed dress shoes I have a similar thought to when I see a man with a rat-tail haircut. I think, "that problem could be solved in 10 seconds." Shine your shoes and stand out as a man that cares about the finer details. This basic shoe care kit comes with a horsehair brush, dauber, polish and cream, and a few microfiber towels. This is what you need to get started taking care of your leather shoes, boots, and bags. Take off your laces and knock off the dirt and dust. Apply polish with a rag using circular motions. Buff with a horsehair brush. Wipe with a microfiber towel or shammy. Dampen the towel and buff again to spit-shine. A man with tools is a man with the desire and means to shape the world he lives in. Plus, when you want to hang that nice picture, do you really want to try and hammer a thumbtack with an empty wine bottle (definitely speaking from experience). A basic set of tools make your life vastly easier, and you can get a beginner set for relatively cheap. And when your girl says she needs help with something in her apartment and you bust this out, she may not say anything, but she'll be thinking "who's this hunk of a man?" I like this toolset because it comes with a drill and all the bits you'd normally need for basic home improvement tasks. If you don't have any tools at all, here's a good place to start. One word. Attitude. Check out Alpha M's clip above for an excellent rundown on how to choose the perfect leather jacket for you. The Jacket Maker Dean is one of our favorite value-for-money picks: This crispy moto-jacket comes in several varieties of leather. If you want bang for your buck, this is where you go. Do you know what would look better than that empty Chinese food container on your coffee table? A stunning, full-sized coffee table book that best captures your interests. It looks great and your guests will thank you for providing them something to skim through when you spend 30 minutes in the bathroom due to drunkenly scoffing down those Chinese food leftovers two days too late.
The Egyptians aren't just great at building pyramids… If you think your sheets might suck, check out our list of the 5 Best Sheets for Men in 2020 which also includes some basic tips on how to choose the right sheet for you. I've been sleeping on these sheets for several years now, and I still haven't gotten over how soft they are. The Egyptian cotton is smooth and slides well against my skin. The material is cozy but doesn't cause me to overheat at night. If your budget allows, I don't think you'll be disappointed with the Valentino 1200 thread count set. Before you walk into a crowded room and start yelling "buy, buy, sell!" I mean more than just stocks. And I definitely mean more than crypto (even though your buddy just went to the moon on Doge and for some reason only talks in strange Reddit meme language now). Part of winning in life is the constant improvement of your station in life. There are a lot of ways to start investing your money. Absolutely. The key when you're starting out is more about learning than it is about making a ton of money. The more money you have, the faster you can learn (and the more your mistakes hurt), but $1000, or even $100, is enough to get started. What if you don't have a lot of money? The first thing you should do is invest in your own skills. One of the best things I ever did was take a $300 course on email outreach. That investment has paid off in previously unimaginable ways. Once you boost your skills and are making a bit more scratch, here are some other investment vehicles to explore: The idea is that even though you're starting small, build incrementally, getting 1% better every month. In a decade or so that 1% will make a huge difference in your lifestyle and what you can provide for others. In today's day and age, certain accessories feel like they're going out of style. But a classy lad will always have a few old-school bits that separate him from the rest. A great pair of cufflinks may be small, but they're mighty. Maybe you don't wear them to the office, but try busting them out at the next wedding you go to. It's a subtle, but worthwhile flex. This is the only men's accessories guide you'll need in 2021. For each accessory, I list my favorite pick so you can stock up and start taking care of business. Look, sadly it's time for the Scarface poster to come down. Yes, I know it's totally awesome but does it really speak to your personality? Find a decor or style of art that does, and slowly introduce relevant pieces into your living space. Better yet, have a piece "commissioned" on the cheap from an artistic friend. Whether it's a painting, photograph, or a lifesize replica of your childhood dog, you will enjoy a completely original piece of artwork serving up fresh vibes daily in your home or apartment. A man should be ready to deal with anything that life throws at him, which often requires having the right "things" on hand. Stowing a few basics like a car jack, tire iron, jumper cables, and a basic first-aid kit can be literal lifesavers more than you'd ever expect. And you can often find kits that put everything in one package so it doesn't take up much room in your trunk. Throw a few Cliff bars and water bottles in there, and you're all set should anything happen while you're on the road. This kit has all the basics, though I recommend you check to see if you already have a car jack and tire iron.
If you don't, you'll need to pick those up separately. Want to be a little more alpha ala Don Draper of Mad Men? You should. Haven't seen Mad Men? You really should. There is something undeniably cool about a man who drinks scotch. Dripping with masculinity, it screams to the world that you know what you want out of life and more importantly, that you know how to get it. Are you 'missing' something when it comes to scotch? Learn exactly what scotch tastes like and how to drink it like a connoisseur in our step-by-step guide. A man has to set his own path. He must navigate an uncertain world. How are you supposed to do that sitting on a tattered lawn chair you snuck from your last apartment complex? Call me old-fashioned, but I think a quality leather chair is still the best place for a man to do his finest contemplating. It's also the best place to drink that Scotch I mentioned above. The Jensen Leather chair is super comfortable and has that kind of bounce to it that makes you want to kick back and sip scotch on the rocks. Have a pre-packed wash bag ready to go at all times. Save space in your suitcase/weekend bag and never taste leaked cologne on your toothbrush again. Something like the Vitelli is perfect: This leather and canvas bag has four internal pockets so even if your travel shampoo completely fails, your vacation won't be ruined. A deck of cards and a few fun games up your sleeve is a fantastic thing for any man to have. How else can you host poker night? And keep a few great games up your sleeve (and maybe a few card tricks). What better way to seal the deal with that girl you're dating than to really wow her stupid little nephew with a basic sleight of hand? Any deck of cards will do, but I like to have a distinctive set on me. I'm a fidgety guy, so shuffling a deck of cards is helpful when I'm thinking through something. For that, I opt for something with thick cardstock that feels great to hold. theory11 makes a ton of super interesting and high-quality playing cards. Whether you want cyberpunk, Star Wars, or just good old-fashioned cards, theory11 does it right. Don't bend, don't water it down, don't try to make it logical, and don't edit your own soul according to the fashion. Rather, follow your most intense obsessions mercilessly. – Franz Kafka Keeping a journal can change your life. If you're like me at all, you can get caught up in the day-to-day and easily forget what kind of progress you've made toward your goals. I don't start my journal entries with a dear diary or anything like that—instead, my journal is filled with notes, recipes, to-do lists, and grocery lists. Most importantly, I have my long-term and short-term goals are written down. Every so often, I'll flip through old journals and I'm always shocked at how far I've come since I wrote the entry. That's not to brag—I think you'd have the same experience. And the entries only get richer and richer as time passes. I wonder what it's going to be like when my kids read through what I had to say. Discover the best vacation spots for couples. Add a new destination to your list of "firsts" as a couple, whether it's somewhere local or more exotic. There's nothing more romantic than a camping getaway under the stars. Be a man that owns a tent. Don't be a man that tries to cook in one. Who doesn't want to be the guy people call up when they're excited to go on an adventure? Tents can be inexpensive and they barely take up any room, so there's really no excuse not to have one. A post shared by NickDaPlumber (@nickdaplumber) As a man, there's no end to the amount of dirty, tough, and rugged jobs we have to do. She asked you to chop back the hedges for the 50th time, and I know you're thinking, what the heck did the hedges ever do to me? Well, there's no point in dwelling. You just need to get in there and do the damn thing.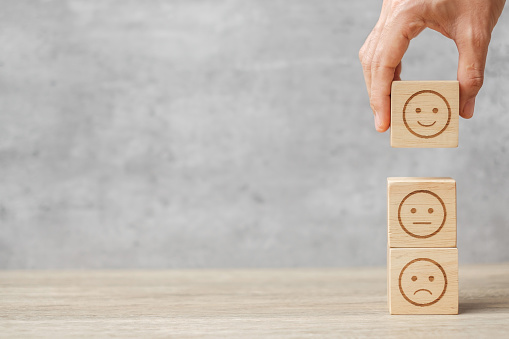 But a good pair of work gloves will make the process much, much easier. These are my favorite work gloves because the natural cow-hide leather picks up a patina within weeks (if you're actually working in them), and they end up looking incredible. Plus, they're super inexpensive and keep your hand safe from the dings and knicks you'd normally get while working in the yard. Nothing says "thoughtful" like presenting your guest with a freshly washed spare bathroom towel. Nothing says "sociopath" like suggesting your guest use the same towel you used to mop up Ziggy Stardust's latest surprise on the couch. If you need to upgrade, I'm loving the Valentino Luxe Egyptian Cotton Spa Towels from Luxor Linens (pictured above) which we recently reviewed. I mean, they're TAM monogrammed, why wouldn't we love them? You can monogram your own with whatever you like. But feel free to TAM monogram yours as well. More importantly, they're also made from 100% Reka-Tex Certified Egyptian Cotton and are incredibly soft. Featuring super soft 100% Reka-Tex Certified Egyptian cotton, this towel set is a game-changer if you're looking to level up your linen game. Every man's home should have a grill. If you don't know why you haven't tasted grilled ribs. Also, a grill turns cooking from a boring old dinner into a full-blown party. A delightful, rib-filled party. If you're looking for ideas, I'm digging The Coleman. You can assemble it quickly in a flash and it's small enough that you can take it camping or anywhere else where it's appropriate to sizzle delicious meat on the go. Check it out here: Can ButcherBox make good on its promise to deliver high-quality meat right to your door or is it all just a bunch of rot? Our review tells it like it is. Outside of playing ball, your Converse shoes are for impressing girls at a Taylor Swift concert. Not forgetting a workout in. Take the plunge and invest in some quality training shoes that fit you well. Your ankles and knees will thank you for it. If you're not going to be running marathon-type distances, you can't go wrong with these: This design is entirely intentional as YORK emphasizes a perfect fit as one of their prominent selling points. YORK uses 52 points of measurement to create a fit that "promotes balance, comfort, and support." I think they delivered on all three of those benefits in this shoe. You can't pump iron in flip-flops. Ok, you weren't at that level, but for the sake of your workout, check out these amazing athletic shoes for dudes.
A post shared by Budd London (@buddshirtmakers) Handkerchief, pocket square, hankie, hanks: whatever you want to call them, you should have at least a few in your arsenal. Especially around wedding season. It might seem cliche because it is, but handing a fair lady a hanky when she cries at a wedding is one of the manliest things a guy can do. If you've never tried it, you'll suddenly understand why Victorian English guys would wear tall boots and ride horses all day: they felt invincible. The candles are awesome. If you're the average guy who never thinks about candles, you should definitely be thinking about them more. Do candles make your questionably odorous house smell better? Check. Are good scents mentally healthy for you? Check. Do good-smelling things turn women on? Checkmate. Remember that time in 2020 happened? If that didn't convince you to get a home office together, I'm not sure how effective I'll be, but I'll bring it up again. The modern man should have a space to work and play that's clean, comfortable, and well-lit. A clean desk is a clean mind and a clean mind limits those Facebook binge-spiral sessions where you end up on your high-school gym teacher's cousin's page 4 hours after sitting down to start your project. See more of the outdoors… Help the environment… Get fitter while making that third-round trip this week home after again staying at that girl's place who but for those seven drinks should really have been a "swipe left". Specializing in single-speed/fixed-gear bikes, Solé dishes out affordable and attractive-looking cruisers with a retro spin on them. If you want to get from point A to B in style, Solé is the way to go. Last but certainly not least, is a gym membership. No, I didn't say gym selfie—why are you taking your shirt off…? Your health and your body have an impact on every aspect of your life. From your happiness to your confidence, to your quality of sleep, to your stress levels, to only hitting snooze four times in the morning as opposed to 10. Look after yourself and good things will follow. At the very least, have some kind of exercise regime. Whether it's running, playing a social sport, or chasing your cat around the house. How many of these things can you check off? All 52? Sweet, we're partying at your house this weekend. If not, well… See you at the candle store. Founder and Editor, The Adult Man. Gin sympathizer. Full stopped enthusiast. Seeker of manly truths. Chat with me on Twitter @theadultman or via our contact page. In this FREE 7-page guide you'll learn: And much more… Automate your lifestyle like a pro with our picks of the very best subscription boxes for men. Your Birthday really can come every month. Let us help pick your next flick for movie night. Here's our mega list of must-watch films for guys.
Self-help books won't solve all your problems. But they may provide you with the motivation you need to finally make that change. Improve your abilities as a man and desirability as a mate with our must-read list of essential skills every man should know. Life may get a little more real when you hit the big three-oh. Here are 30 things every man should do before his 30th Birthday. Take charge of your life now. This is the only men's accessories guide you'll need in 2022. For each accessory, I list my favorite pick so you can stock up and start taking care of business.